Medicare Advantage Plans & Dental Coverage
At Clover Health, we know how important dental care is to our members' overall health. So we want to let you know which types of Medicare plans include preventive and comprehensive dental coverage. This page gives you an overview of the dental coverage offered with different types of Medicare plans and how Clover Health can expand your coverage to provide this essential benefit.
---
Dental Benefits with Medicare Parts A and B
There are many Medicare options available to you. One of these options is Original Medicare, also known as Medicare Part A and Medicare Part B. Medicare Part A helps cover hospitalization, skilled nursing facility care, hospice care, and home health. Medicare Part B helps cover routine care like doctor's appointments, outpatient care, many preventive services, durable medical equipment, and occupational/physical therapies.
Another option is Medicare Supplement Insurance, also known as Medigap. A Medigap plan covers some or most of the costs that Original Medicare doesn't pay. However, these plans come with an additional monthly premium.
Neither Original Medicare nor Medigap covers preventive and comprehensive dental. To have dental coverage with one of these two types of Medicare plans, you would need to purchase a separate dental plan.
More and more seniors are recognizing the importance of dental coverage, which is one of the reasons they choose a Medicare Advantage (Part C) plan.
Dental Benefits through a Clover Health Medicare Advantage Plan
Clover Health Medicare Advantage plans include all the benefits of Original Medicare (Part A and Part B), but we don't stop there. Clover Health plans include other benefits and services like prescription drug coverage, vision, hearing, wellness, over-the-counter items, and dental—all with a zero or low monthly premium. Unlike Original Medicare, Clover Health plans have low copays and an out-of-pocket maximum, so your costs are predictable.
Many of our plans include coverage for both preventive and comprehensive dental care. With these Clover Health plans, you get:
1 oral exam per year with $0 copay
2 cleanings per year with $0 copay
1 set of dental X-rays per year with $0 copay
Benefits may vary based on your service area, so enter your zip code on our plans page to see the Clover Health plans and benefits available in your area.
Regular dental visits are important to your health and well-being. Your dentist will be able to find dental problems early when they're easier to fix. That will usually help save you money.
Most plans cover preventive and comprehensive services†.
 
Preventive Dental Coverage
These routine dental services are covered at low costs to you:
Cleaning
X-ray
Fluoride treatments
Oral exam
For Medicare-covered dental services, like diseases or injuries that are treated in a hospital, refer to your Evidence of Coverage.
If you call to ask if a dentist accepts your insurance, please refer to your dental plan as "DentaQuest," not "Clover Health," to avoid confusion.
 
Comprehensive Dental Coverage†
Comprehensive dental includes most services that are not listed as preventive services.
Plans that include comprehensive dental coverage have an annual allowance. These plans also have a low copay for each comprehensive service. The allowance can be used to cover the dental services listed below. (Limitations may apply.) Once your allowance is used, you will be responsible to pay for any additional dental costs for the rest of the year.
Comprehensive dental services include:
Extractions
Root canals
Crowns
Bridges and fillings
Denture
And more
†Clover Health Premier PPO (054) or Clover Health Premier Value PPO (055) do not have comprehensive dental coverage.
 
Dental-Related Prescription Drug Coverage (Medicare Part D)
Most Clover Health Medicare Advantage plans include prescription drug coverage (Part D)**. If a dental procedure that you receive requires you to take a prescription medication for pain or inflammation, or to prevent infection, the prescription will only be covered if it is on the plan's formulary. To check if your medication is covered or to find its tier, please refer to the Online formulary for your specific plan. You can also use the Find a Pharmacy tool to look up which local pharmacies are in the Clover Health pharmacy network, managed by our partner CVS Caremark. The cost of the prescription will depend on its tier (cost category), but Tier 1, preferred generic drugs have a $0 copay at in-network pharmacies. 
For chronic (less urgently needed) medications, Clover Health offers mail-order pharmacy services so you can get your prescriptions without ever having to leave your home. To learn about the convenience and flexibility of utilizing CVS Caremark mail service pharmacy, please visit our Mail Order Pharmacy webpage. 
**Valor PPO plans do not offer Medicare Part D coverage.
 
Why Dental Health Is Important for Seniors
Dental health is connected to whole-body health and should not be forgotten as we get older. Taking care of your teeth and gums is just as important as caring for your digestive and heart health.
Research‡ has shown that poor dental health, especially if you have gum disease, may increase your risk of serious health problems, such as heart attack, stroke, and poorly controlled diabetes. Poor oral health can also affect a senior's ability to chew and eat certain foods, causing poor dietary intake and weight loss. Discomfort from poor oral health can also disrupt sleep and the ability to relax. This is why it's important to take care of your teeth and see a dentist twice a year.
Get the Dental Coverage You Need with Clover Health
At Clover Health, we understand the vital role that dental health plays in your overall health. That's why many of our Medicare Advantage plans offer both preventive and comprehensive dental coverage as well as other benefits and services that you expect and deserve.
We make the following commitment to you; it's what we call the Clover Health Promise:
We do what's best for you.
We treat you like a person, not a policy.
We're here when you need us.
We'd be happy to help you find the right Clover Health Medicare Advantage plan. Feel free to call us at 1-800-836-6890 to speak with one of our Medicare specialists from 8 am to 8 pm local time, seven days a week.* Or contact us using our online form and we'll get back to you.
‡Source: CDC.gov and ADA.com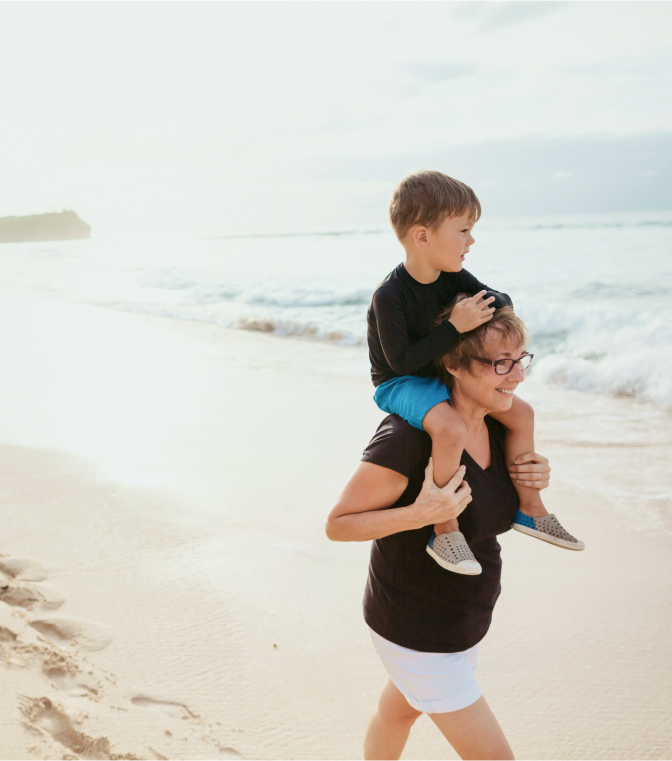 Let's find out if Clover is right for you.
We're available to talk 8am to 8pm, 7 days a week.*