Medicare Advantage Plans and Hearing Benefits
At Clover Health, we understand how hearing and hearing loss affects our members' overall health. That's why, unlike Original Medicare, we include hearing benefits in all of our Medicare Advantage plans. We know how important it is to understand your Medicare coverage options for hearing exams as well as hearing aids. Below is an overview of what Medicare plans offer in terms of hearing coverage and how Clover Health steps in to provide this essential supplemental benefit.
Hearing Benefits Provided by Medicare Parts A and B
There are many Medicare coverage options available to you, including Medicare Parts A and B, also known as Original Medicare.
Part A of Medicare helps cover hospitalization, skilled nursing facility stays, hospice care, and home health. Part B of Medicare helps cover routine care, such as doctor's appointments, outpatient care, many preventive services, durable medical equipment, and occupational/physical therapies.
Another option is a Medicare Supplement plan, also known as a Medigap plan. A Medigap plan covers some or most of the costs that Original Medicare doesn't. But these plans come with an additional monthly premium.
Neither Original Medicare nor a Medigap plan covers routine hearing exams or hearing aids. In fact, Original Medicare restricts coverage for medical procedures and doctor-ordered tests. For hearing coverage under Original Medicare, you'd need to purchase a separate plan that includes hearing benefits.
More and more seniors are recognizing the importance of hearing coverage, which is one of the reasons they choose a Medicare Advantage, or Part C, plan.
Health Benefits with Clover Health Medicare Advantage Plans
Clover Health Medicare Advantage plans include all the benefits of Original Medicare (Part A and Part B)⁠—but we don't stop there. Clover Health plans offer other benefits and services, which may include:
Prescription Drug Coverage
Vision
Dental
Wellness
Hearing Exams
Hearing Aids
Over-the-counter Items
These benefits come at a $0 or low monthly premium. Unlike Original Medicare, Clover Health plans have low copays and an out-of-pocket maximum so your costs are predictable.
Our supplemental hearing benefits include coverage for both hearing exams and hearing aids. With Clover Health, you'll get:
Routine hearing exam per year with a TruHearing provider, $0 copay
TruHearing branded hearing aids per year, one for each ear, $699-$999 copay per aid
Hearing Benefits with Clover Health's Medicare Advantage Plan (Part D)
Many Clover Health, Medicare Advantage plans also include prescription drug coverage (Part D)**. If a hearing-related procedure requires you to take prescription medication for pain, inflammation, or to prevent infection, the prescription may be covered as part of your plan. To check if your medication is covered or to find its tier, please refer to the Online formulary for your specific plan. The cost of the prescription will depend on the tier (cost category) that the drug is in, but many generic prescriptions have a $0 copay at in-network pharmacies.
In addition, Clover Health offers mail-order pharmacy services. You can get your prescriptions without ever having to leave your home. To learn about the convenience and flexibility of utilizing CVS Caremark mail service pharmacy, please visit our Mail Order Pharmacy webpage. 
**Valor PPO plans do not have Medicare Part D coverage.
Why Hearing Benefits for Seniors Are So Important
Imagine being unable to effortlessly communicate with your friends and loved ones. For many adults over age 65, this is the reality. The National Institute on Deafness and Other Communication Disorders states that approximately a third of people ages 65–74 have hearing loss. For those 75 and older, that goes up to half.
Hearing loss can have several side effects. You may have trouble understanding your doctor's advice, responding to warnings, or hearing doorbells and alarms. In fact, studies have shown that seniors with hearing loss have a greater risk of developing dementia and declining cognitive abilities (including both memory and concentration).†
How much do hearing aids typically cost?
Clover Health partners with TruHearing to provide hearing aid services at a low cost ($699 or $999 per aid). Your plan offers one routine hearing exam and two hearing aids (one for each ear) per year.
Get the Hearing Coverage You Need with Clover Health
We understand the role that hearing plays in your health. That's why our Medicare Advantage plans offer both routine exams and hearing aid coverage as well as other benefits and services that you expect and deserve.
We would be happy to help you find the right Clover Health Medicare Advantage plan. Feel free to call us at 1-800-836-6890 to speak with one of our plan specialists. We're available to talk between 8 am and 8 pm local time 7 days a week.*
†Hearing loss and cognitive decline in older adults, JAMA Internal Medicine, 2013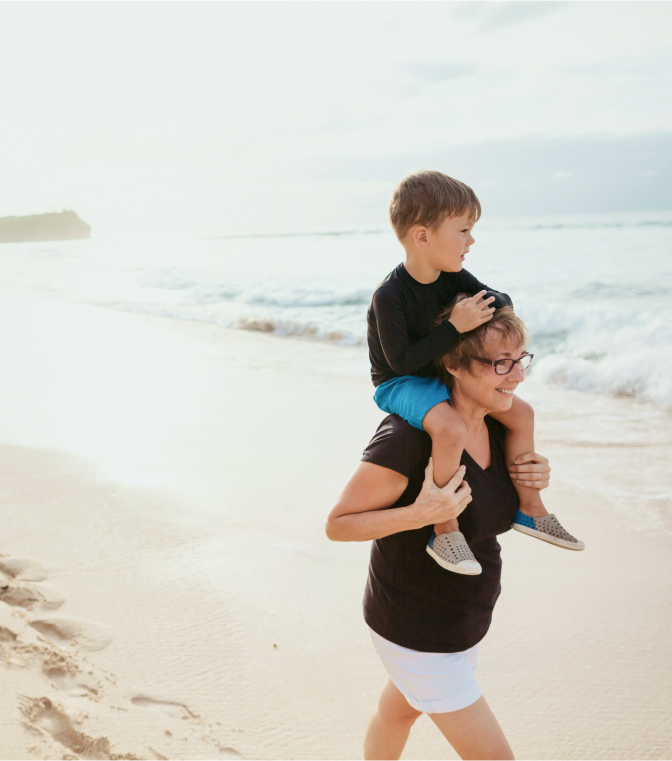 Let's find out if Clover is right for you.
We're available to talk 8am to 8pm, 7 days a week.*